Kingsway Community Supports City Mission Through 'Socks for Love' Drive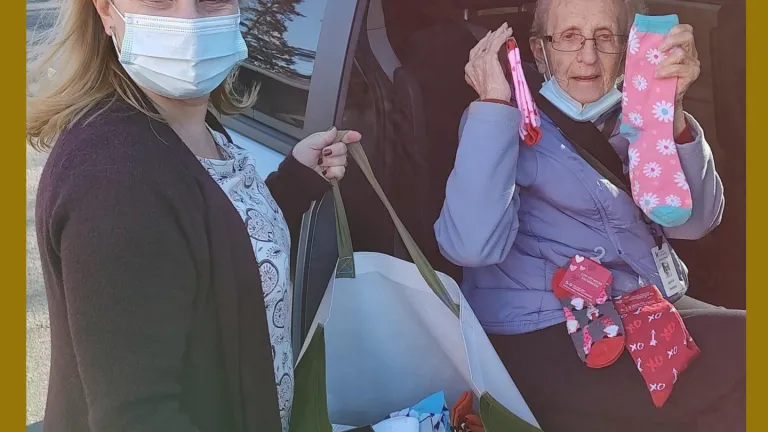 Supporting those less fortunate in our community is something Kingsway takes seriously year-round, but in these coldest of winter months, it's especially important to us that we help those in need. That's why, over the past few weeks, we ran a 'Socks for Love' collection for The City Mission of Schenectady.
For those who aren't familiar with the organization, City Mission was founded in 1906 to help meet the needs of the poor in a way that dignifies and strengthens the individual, the family and the community. For more than 100 years, City Mission has been providing Schenectady's homeless and hungry with food, clothing and shelter, and Kingsway is proud to do its part to help whenever possible (the organization doesn't receive any government funding, so relies on support from concerned individuals, churches and local businesses).
Once a month, Kingsway staff members help at City Mission's distribution center with sorting clothing, and during the holiday season, assisted with toy donations. It was through that relationship that we heard the organization was in need of socks during the winter months, and our Socks for Love drive was born. "Everyone donated," Director of Resident Engagement Renee Markle says. "Staff, residents and families." In total, Renee and Kingsway Manor Assisted Living resident Janice dropped off 112 pairs of socks last month.
Obviously, caring about the community we live and work in is enough of a reason to support City Mission, but there's another reason Kingsway continues to stay involved with the charity. "It's important for our seniors to have ties to the community," Markle says. "By doing this and other types of volunteer work, our seniors have purpose and are able to feel like they are still able to make a difference in the community."
To learn about ways you can support City Mission's mission, visit citymission.com/get-involved.