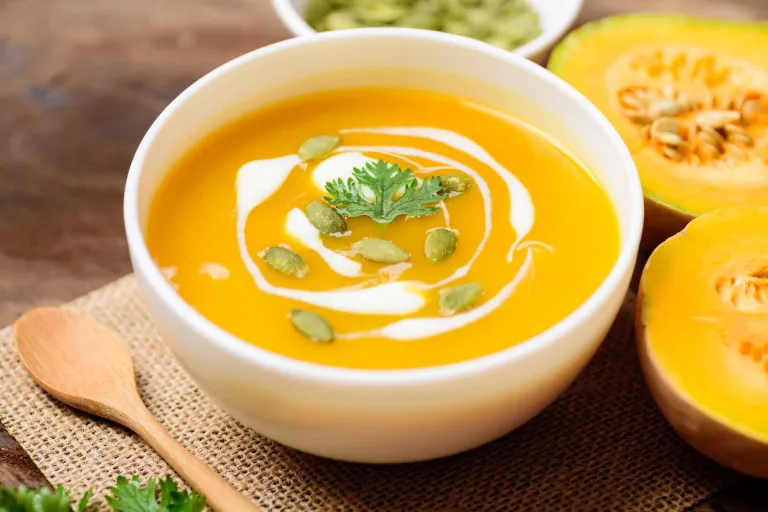 Serves 4-6 people
Ingredients
Vegetable Stock, 2 ½ cups
Garlic, chopped, 3 cloves
Carrot, medium, diced, 2 cups
Apple, granny smith, cored, 1
Butternut Squash, peeled, seeded, diced, 4 lbs.
Leeks, sliced, rinsed, 2 cups
Fresh Sage, 4 leaves
Salt, 1 tsp
White Pepper, ½ tsp
Cinnamon, ¼ tsp
Nutmeg, ¼ tsp
Heavy Cream, 3 cups
Method:
In a heavy bottom pot, add the vegetable stock, garlic, carrot, apple, butternut squash, sage, leeks, salt, pepper, cinnamon and nutmeg.
Cook on medium high until mixture reaches a simmer. Reduce heat to low and cover with top.
Simmer for 30-40 minutes until the vegetables are tender.
Remove from heat and puree soup mixture until smooth.
Add the heavy cream and bring back to simmer for 10 minutes.
Taste soup adjust seasoning to preference, add more heavy cream or broth to adjust thickness.
Topics:
Senior Health & Wellbeing