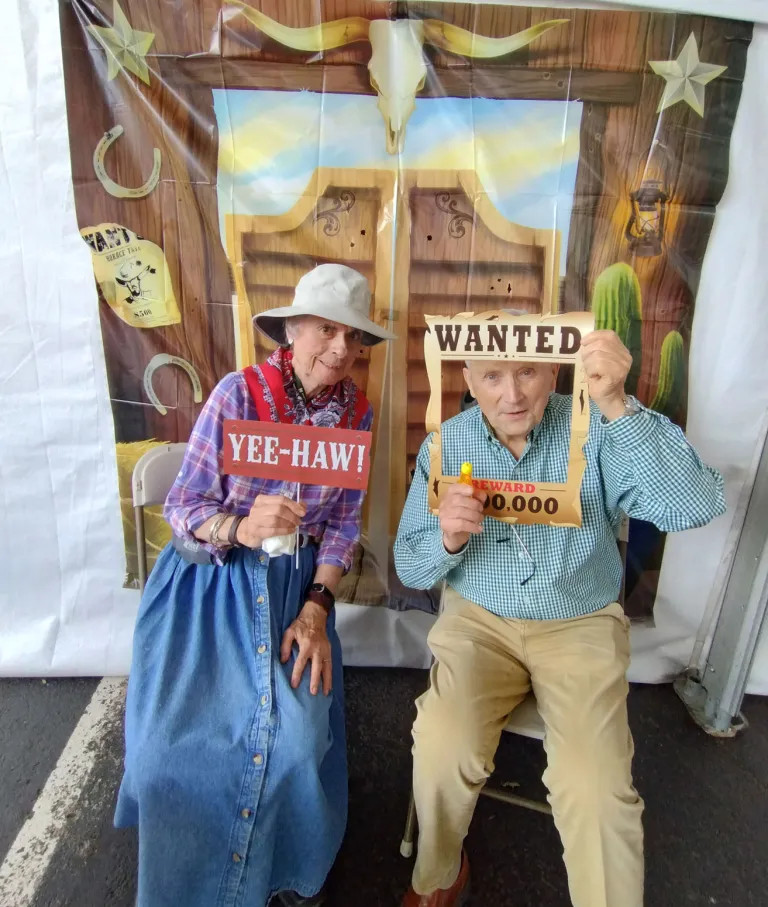 There's always something going on at Kingsway Community. From group outings to Proctors and Blue Ribbon Diner to on-campus exercise classes and ice cream socials, there really is something for everyone, no matter a resident's age, interest or ability. Of course, every activity scheduled throughout Kingsway's three levels of care draws its own unique crowd, but there are some events that truly are crowd-pleasers. We checked in with Director of Resident Engagement Renee Markle to find out what activities and events are most popular among Kingsway residents.
Winning Big
"I can tell you that games that are played with money are the top activity, such as Bingo (of course), LCR and Penny Ante," Renee says. While the payouts are fairly low—no one's walking away from bingo night much richer—residents still like the thrill of winning something (though at Kingsway Arms Nursing Home and Kingsway Manor Assisted Living, you don't have to pay to play).  Sometimes, Renee says, residents will save up their winnings to buy treats from on-campus vending machines.
Cheers!
Next up is a no-brainer: Happy hours. Residents love socializing with a glass of wine, beer or a cocktail in hand. A recent get-together at Parkland Gardens featured wine, fruit and cheese!
On Occasion
Most of the activities at Kingsway happen fairly regularly; you can always find an upcoming craft or fitness class on the calendar, for example. But it's the special events that residents really get excited for—think live music performances, Elvis impersonators, and Mardi Gras parades!
Giving Back
Renee points out that many residents like to use their time to give back to the community. "Any community service activity is popular," she says. "We put baskets together for not-for-profits, such as the APF and City Mission. The residents really do like to help out and be part of the community."
Faith First
Last on the list? Religious programs. Kingsway prides itself on giving residents the opportunity to continue to practice their faith when they come to campus, and therefore hosts regular on-campus Catholic masses as well as other services. Renee explains: "Our residents are from a generation where spiritual worship was extremely important."
Come see why so many people call Kingsway home, schedule a tour today or call 518-393-8800 for more information!
Topics:
Senior Health & Wellbeing