Kingsway Arms Nursing and Rehabilitation Center Residence
Kingsway recognizes that the most important elements of any therapeutic program are the dignity and respect of each individual as well as the involvement of friends and family.  As part of our seamless continuum of care, Kingsway Arms Nursing Center has developed post-acute programs and long term care services to meet the varying health needs of our residents.  
Some of the many features that make Kingsway home are: 
Spacious private furnished rooms, with limited number of semi-private rooms also available
Landscaped courtyards and patios for outdoor activities, cozy gathering spaces with fireplaces
Various dining venues, each featuring chef inspired menus, served restaurant style, tailored to the taste and needs of each resident
Private dining rooms for family gatherings
Hair Salon and Barber services on site
Individual climate controls in each room
Individual flat screen TVs with cable service
Kingsway Arms Nursing and Rehabilitation Center
Kingsway Arms Nursing and Rehabilitation Center
323 Kings Road
Schenectady, NY 12304
If you are interested in becoming a resident, we invite you to download and review and complete our Rates & Application for Residency. 
The Jameson's Dining Room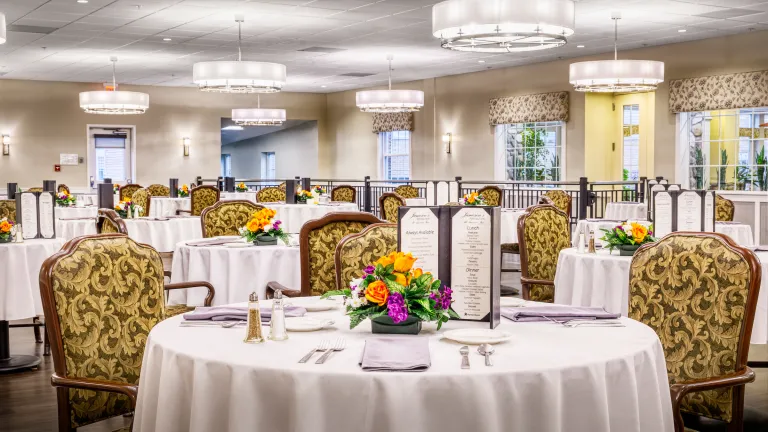 The Town Square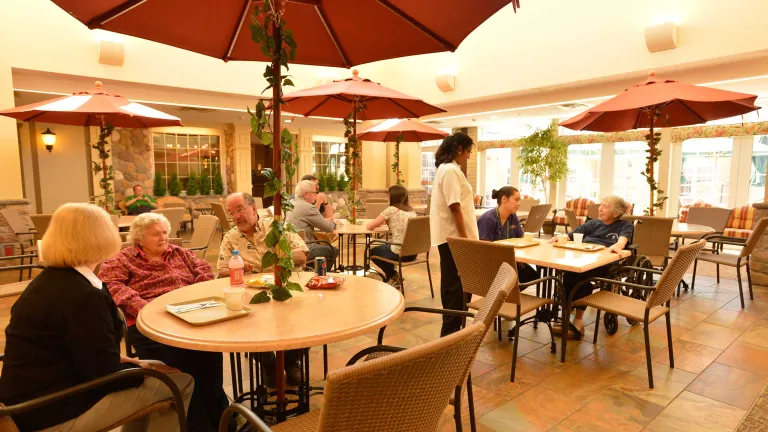 The Courtyard Eatery Dining Room