Director of Information Technology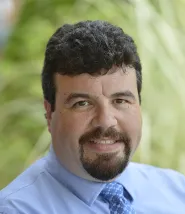 As Information Technologies Director for Kingsway Community, Mark is responsible for managing computers, telecommunications and other areas of technology for the campus. During his 30 years as part of the Kingsway family, Mark has played a vital role in designing, installing and running the extensive technology infrastructure.
A graduate of SUNY Potsdam and Siena College, technology has been a lifelong passion for Mark, having worked in the field since high school.