President/CEO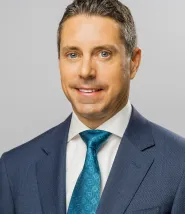 Michael has worked at Kingsway Community for over three decades and is a second generation owner/operator, having taken over the leadership of the organization from his father, Dr. J. Peter McPartlon, the company's founder. Michael holds a Bachelor of Arts in Economics from Hobart College, a Master's Degree in Business Administration from Union College, and is a New York State Licensed Administrator.
A lifelong Niskayuna resident, Michael is on the Board of Directors of the Heritage Home for Women, Parkview Cemetery, and as a past Chair of the Board of the New York State Health Facilities Association.
When Michael is not at work he enjoys spending time with his wife and four children, golfing, and relaxing with his family in the Adirondacks.